Popular Batam Tour Package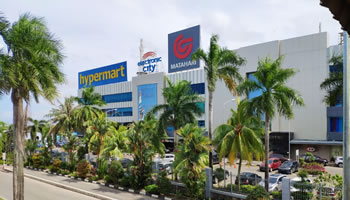 Mega Mall Batam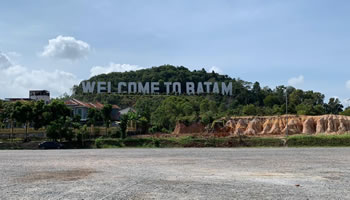 WelcomeToBatam Monument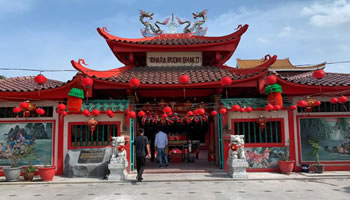 Tua Pek Kong Temple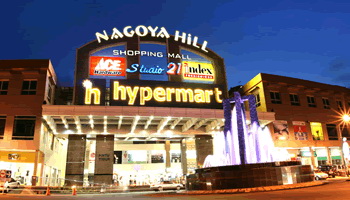 Nagoya Hill Shopping Mall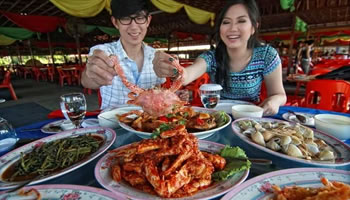 Golden Prawn Seafood Restaurant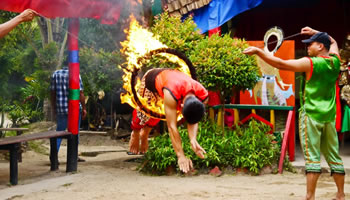 Kuda Lumping Cultural Dance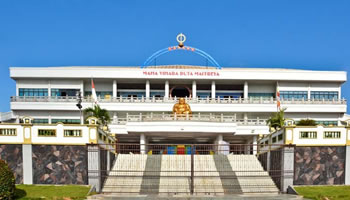 Maha Vihara Duta Maitreya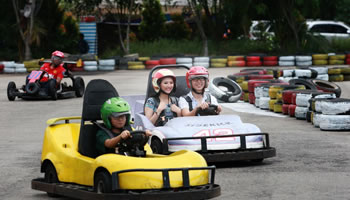 Go Kart @ Golden City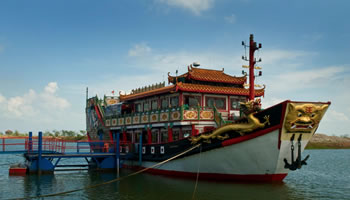 Cheng Ho Cruise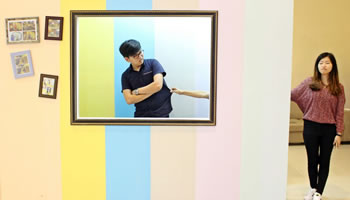 The Illusion 3D Museum
One Day Batam City & Shopping Tour + 2-Way Ferry + Lunch
S$ 109.00
---
One Day Ranoh Island Tour + 2-Way Ferry + Lunch + Water Activities
S$ 186.00
---
One Day 2 Hour Cable Ski + Massage + 2-Way Ferry & Land Transfer + Lunch + Massage
S$ 174.00
---
One Day Woda Spa & Villa + 2-Way Ferry & Land Transfer + Lunch
S$ 164.00
---
Recommended Batam Resort Package
Batam View Beach Resort + Breakfast + 2 Way Ferry & Land Transfer
S$ 129.00
---
Harris Barelang Resort + Breakfast + 2 Way Ferry & Land Transfer
S$ 145.00
---
KTM Resort + Breakfast + 2 Way Ferry & Land Transfer
S$ 135.00
---
Montigo Resort + Breakfast + 2 Way Ferry & Land Transfer
S$ 223.00
---
Turi Beach Resort + Breakfast + 2 Way Ferry & Land Transfer
S$ 150.00
---
Nagoya Area Batam Hotel
The most popular shopping area in Batam, offering variety of product in an affordable price, it also has cinema, many restaurant and shops in it. The shopping district has many shop house as well, offering variety of services from massage, hair and nail treatments.

Nearby Attraction : Nagoya Shopping Mall, Nagoya City Walk, Top 100 Nagoya, Yong Kee Seafood

Nearby Hotels:

Baloi / Penuin Area Batam Hotel
Convenient location in the middle of the city. Two malls are the heart of this area, the BCS Mall and Grand Batam Mall, the mall have cinemas, supermarket, lots of restaurants and shops. Never get short of food in this area, there is a A2 food court nearby or try the local street food in this area. There are also many massage center available within walking distance.

Nearby Attraction : Grand Batam Mall, BCS Mall, Thai Best Massage, A2 Foodcourt, Astro Food Court.

Nearby Hotels:
Batam Center Area Batam Hotel
Staying in Batam Center Area near to the ferry terminal allowing traveler not to rush to catch the ferry. Perfect choice to get more sleep in the morning or have some last minute shopping.

Nearby Attraction : Mega Mall, Alun-Alun Batam Center, Welcome To Batam Monument, Grand Mosque Batam, Yong Kee Fish Soup

Nearby Hotels:
Harbour Bay Area Batam Hotel
Seafood lovers will love staying here. There are many seafood restaurants in this area, serving fresh tasty seafood. Shopping mall and cinemas are also only minutes away. A truly convenient place to stay for a relaxing trip

Nearby Attraction : Pantai Stres, Bukit Senyum, Harbourbay Mall, Bayfront Shopping Center

Nearby Hotels :
Sukajadi Area Batam Hotel
Beautiful residential area with comfortable environment, blending with the natural and beautiful forest atmosphere with easy access to city center. Radisson Hotel and Eska Hotel is in walking distance to Kepri Mall and Sukajadi Golf. While, Batam Center Ferry Terminal is only 10 minutes drive away.

Nearby Attraction : Sukajadi Golf, Kepri Mall, Spa Central Sukajadi, Viriya Pala Temple.

Nearby Hotels :
Muka Kuning Industrial Area Batam Hotel
The industrial area of Batam; There are many company offices and factories as well as residential area. A tranquil place with great view to relax from hustle bustle of the city center while being close to office for business trip.

Nearby Attraction : Panbil Mall

Nearby Hotels :
Jodoh Area Batam Hotel
Diamond City (DC) Mall is located in this area. The mall offer various stuff with cheaper bargain. Located around 10 minutes from other shopping area. This location offer a more quiet place to stay, away from the noise of the city.

Nearby Attraction : Diamond City (DC) Mall, Nagoya City Walk, J8 Foodcourt

Nearby Hotels :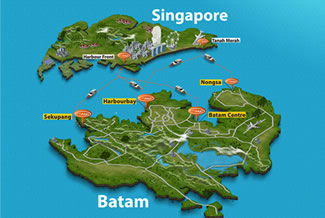 (photo credit Batamfast Ferry)
Where is Batam?
Batam is the largest city in the Riau Province, Indonesia with population of 1,376,009 (2019)* with tropical climate temperature between 26 and 32°C. Batam is conveniently located neigboring Singapore & Malaysia. Less than one hour away from Singapore, this ideal holiday destination offers vast options of activities from chilling on white sandy beaches, have a swing at beautiful World-class golf courses, and Shopping spree or maybe just to simply to satisfy the craving for fresh seafood.
*source : https://batampos.co.id/2019/07/08/jumlah-penduduk-kota-batam-bertambah-234-193-jiwa/
How to get to Batam?
By Sea
There are many daily ferry options for visitors coming from Singapore and Johor Bahru, Malaysia. One can board ferry from HarbourFront Ferry Terminal or Tanah Merah Ferry Terminal which is merely 40 minutes ferry ride to Batam. The journey from Stulang Laut Johor Bahru takes around 90 minutes. Batam has six ferry terminals; they are at Sekupang, Waterfront City, Batam Center, Harbour Bay, Nongsapura, and Telaga Punggur. Among the ferry operators that serve transfer to and from Batam are Batamfast Ferry, Sindo Ferry, Majestic Ferry, Horizon Ferry, Citra Indomas Ferry, Dolphin Ferry, and Marine Hawk Ferry.
By Air
Travelers may take direct domestic flights from major cities in Indonesia such as Jakarta, Surabaya, Medan, Pekanbaru, Jambi, Palembang to Batam Hang Nadim's International Airport with airliners like Garuda Indonesia, Lion Air, Sriwijaya Air, Citilink, and Wings Air. There are also direct international flight from Malaysia Subang Airport by Malindo Air to Batam Airport.

Office:
Lima Benua Tour
Jln. Makalam No. 28 Kel. Sungai Asam,
Kec. Pasar Jambi. Indonesia
Tel: 0852 6633 6952 / 0853 6872 6088
Email : welcome2batam@gmail.com


Other Menu