Ranoh Island, A Hidden Gem Nearby Batam
Ranoh Island is located south of Batam, sandwiched between the Abang Besar Island and Abang Kecil Island. Ranoh Island was formerly an inhabited island with gorgeous untouched beach which then be closed for several months before being reopened to public with additional resort facilities for more exciting beach adventure.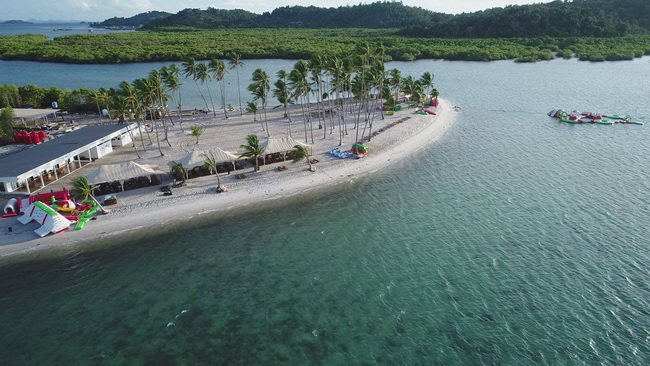 The island is truly a beach adventure wonderland where tranquility and thrilling moments exist to create unforgettable experience. Beach with white soft sand, crystal clear water and swaying coconut trees with blowing sea breeze are all in this small piece of tropical paradise. For family trip, graduation trip and company retreat Ranoh Island presents a holiday destinations that suit them all with their array of water and land activities on the beautiful natural beach.
Reaching the Island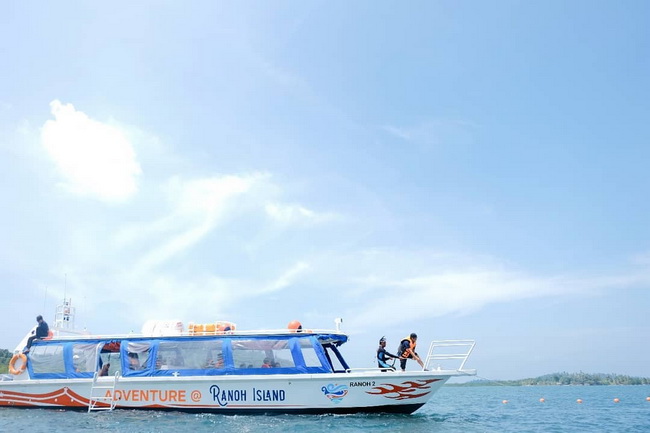 Start the journey to Ranoh Island by taking a 45 minutes ferry rides from Singapore to Batam. Upon arrival in Batam hire a taxi or private car and ride through the Barelang Bridges to Port of Labun Island. The land transfer will be around 60 minutes. It might sounds like a long land trip but with the company of scenic view along the way, it wonít be too bad. You can also use your time during the land transfer to marvel at the majestic Barelang Bridges.

From Port of Labun Island, continue with a 15 Ė 20 minutes speedboat ride to reach Ranoh Island. The sea around the area is known to be quite calm, you can expect a smooth ride to the island. During the ride to the island you get a sight of pristine mangrove forests.

Skip the hassle on planning your holiday by booking your Ranoh Island Package with all ferry, land and boat transfer arranged for you. Taking public transportation from ferry terminal to the port is not recommended as most public transport is unscheduled and you might miss the boat.
Activities and Meal in Ranoh Island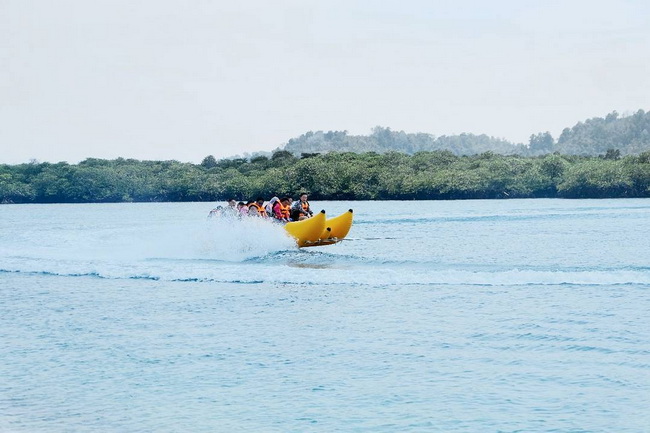 As a beach entertainment hub, Ranoh Island catered comprehensive list of water and beach activities. You will feel the excitement to try all of the activities Ranoh Island has for you the moment you step on the island. The hammocks sheltered by coconut trees are calling for those craving for some serene moment.

Indulge in the motorized and non-motorized water activities of Ranoh Island with your family and friends. Thrilling motorized activities provided by the tropical island are banana boat, disco boat, flying fish, jet ski, mantaray flying fish, ocean rafting, water floating and crazy ufo. For calmer non-motorized activities Ranoh Island have fishing, water park, floating island, canoe, trendy floating, fat boy and snorkeling for you.

Aside from water activities, you can also enjoy your time at the sandy beach with archery, chess, Chinese chess, darting, mahjong, frisbees, volley beach and as well as soccer available to kill time or hit the karaoke to sing your heart out.

The hammocks shielded by coconut trees are also a great place to laze around when you donít feel like doing anything. Sun tent, bean bag and Balinese umbrella are perfect to bask on the sunlight.

Donít leave the island without taking photos as every corner of the island are picturesque instagramable spots. Save the photos as remembrance of your amazing holiday in Ranoh Island.

You will be served Indonesian buffet meal at the beachfront restaurant. You can find choices of Indonesian foods with the characteristic spices and seasoning. Enjoy your meal under the shelter of the beautifully decorated tent accompanied by the sea breeze and blue ocean view.
Stay at Ranoh Island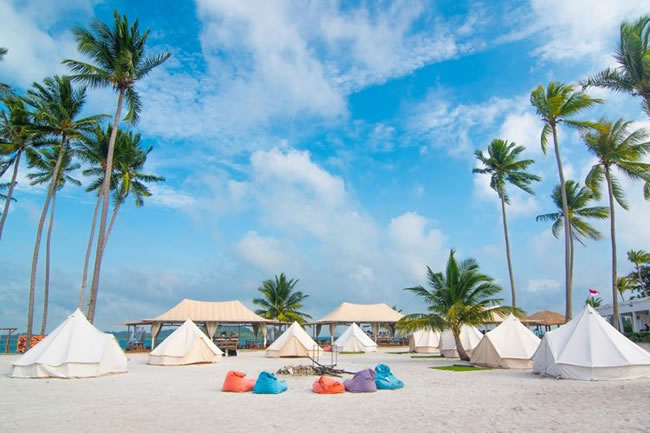 Ranoh Island also welcomes you to experience more by staying on the island. There are two types of accommodations in Ranoh Island, tents and bunk bed room. Get a thrill out of staying outside on one of their tents facilitated with a fan and mattress. There is small tent for 2 persons and family tent for 2 adults and 2 children. For air-conditioned accommodation opt for the 12 beds capacity bunk bed room with lockers to put your valuables. Shared bathrooms are available steps away from the bunk bed room.

You can always leave the island in the afternoon after a day excursion in Ranoh Island and stay in a cozy hotel in Batam as well (check out our 2D1N Ranoh Island + Golden Bay Hotel Stay Package from S$124/person). Speedboat leaving the island is at around 4 PM Batam Time in the afternoon.
Visitor Tips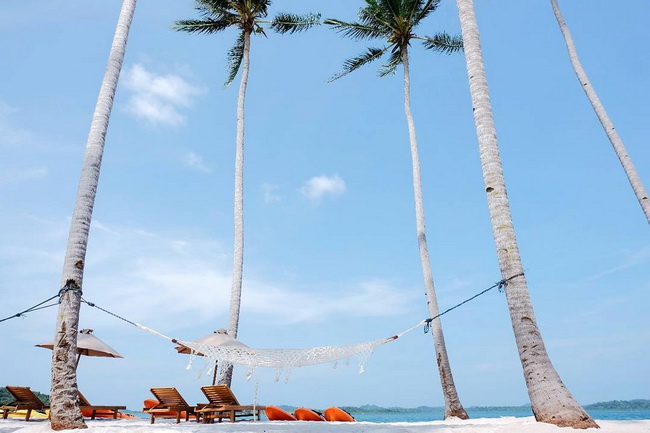 Staying in the island might not be suitable if you are traveling with young children. Prepare food for your kids while visiting the island for the meal provided might not be suitable for them. If you reluctant to use the tap water, make sure to bring some bottled water to the island as there is no convenient store on the island. Wifi is not available on the island, it is a good opportunity to put away your gadget and bond with your family and friends. Last, donít forget to bring your sun block when visiting the beach as the sun might be quite strong.

Ranoh Island offers a completely different tropical getaway experience from Batam. The island is worth a visit for a brief escape trip. The staffs sincere service and abundant activities makes for a refreshing and happy holiday experience during your time spent in Ranoh Island.

Office:
Lima Benua Tour
Jln. Makalam No. 28 Kel. Sungai Asam,
Kec. Pasar Jambi. Indonesia
Tel: 0852 6633 6952 / 0853 6872 6088
Email : welcome2batam@gmail.com


Other Menu