Located with less than an hour ferry ride from Singapore, Batam is a perfect relaxing holiday or a weekend escape choice for tourists. Batam have numerous options of activities, fresh seafoods, spas, hotels & resorts, cafes and other nightlife entertainments.
Among the best 5 star luxury resorts to budget hotels, in this article we are going to introduce to you our recommended conveniently located yet pocket friendly hotels. All packages below $50/pax

1. Amaris Hotel Nagoya Hill Batam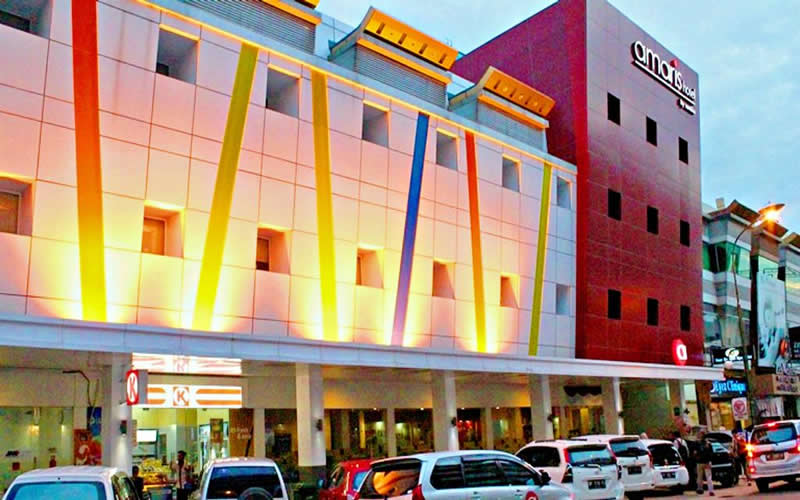 (Amaris Hotel Nagoya Hill Batam)
Amaris Hotel is one of famous hotel chain group in Indonesia under management of Santika Indonesia Hotels & Resorts with around 21 minimalist design properties across Indonesia.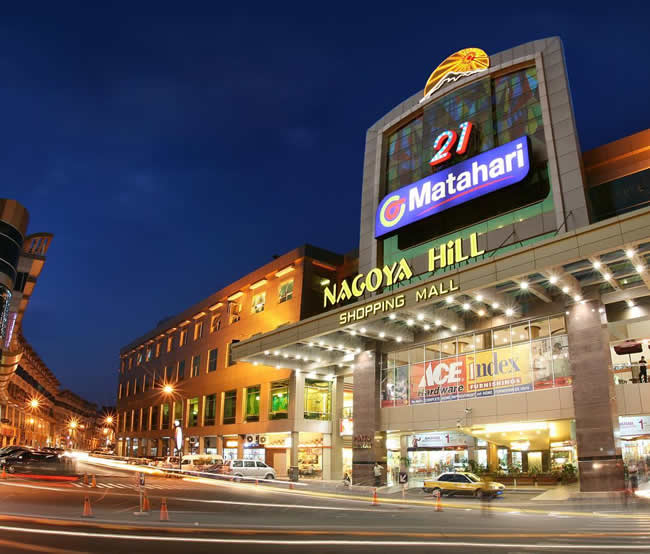 (Nagoya Hill Shopping Mall Batam)



Amaris Hotel Nagoya Hill Batam is located at the heart of Nagoya Hill district with just couple steps away from Nagoya Hill Shopping Center, Spa Centers, KTV, Restaurants & Foodcourts and many nightlife entertainments of choice.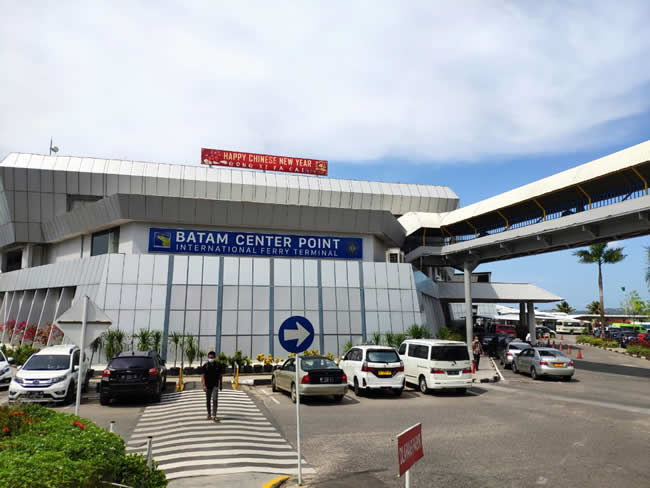 (Batam Center Ferry Terminal)




How to get to Amaris Hotel Nagoya Hill from Singapore?
Take ferry from HarbourFront Ferry Terminal to Batam Center Ferry Terminal and take a taxi of approximately 15 - 20 minutes to reach the hotel.


Our 2D1N Amaris Hotel Nagoya Hill Batam with 2-way ferry tickets & return land transfer from Batam Center ferry terminal will you cost you only S$48/pax. Place your booking with us or simply live chat with us on Whatsapp for more inquiries!
2. da Vienna Boutique Hotel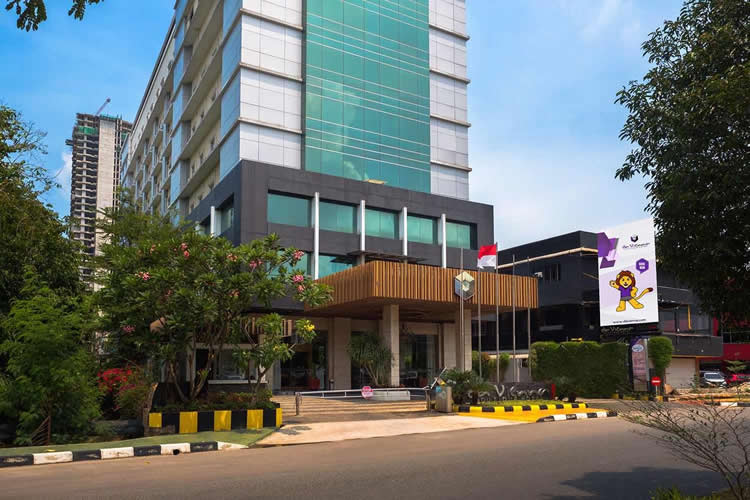 (da Vienna Boutique Hotel)
A three star Batam Boutique Hotel situated in the heart of Nagoya - Batam. da Vienna Boutique hotel is just 12 minutes drive away from Harbour Bay Ferry Terminal and 8 minutes walk to Nagoya Hill Shopping Center or you may also take a free shuttle ride provided to the mall.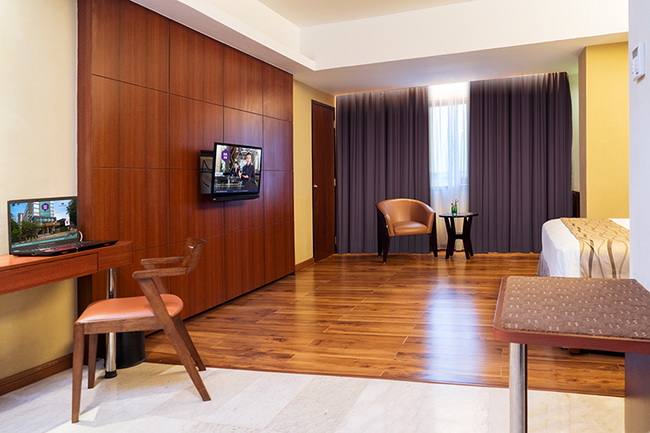 (Grand Deluxe Room)



Plan your stay at da Vienna Boutique Hotel? Book it now at S$47 for 2 Days 1 Night Package with Return Ferry & Land Transfer.
3. Aston Inn Gideon Batam Hotel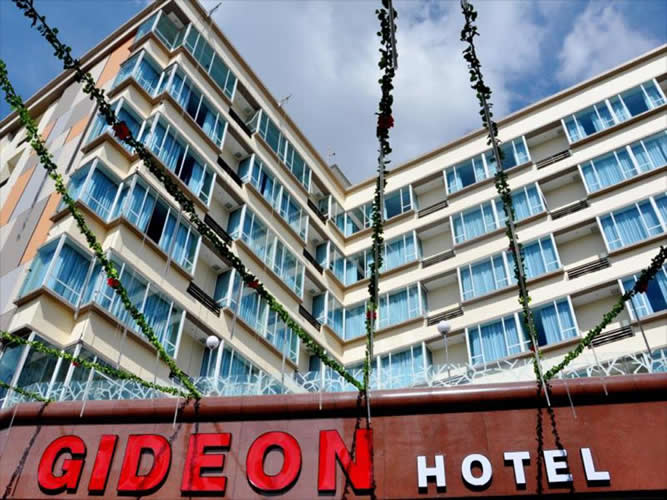 (Aston Inn Gideon Hotel)
Few minutes walk to Batam famous BCS Mall & Batam newest mall, Grand Batam Shopping center. Staying in this hotel provides all the convenience for shopping, foods, spas, bar and even wet market. This 3-star hotel is popular among domestic & international visitors. Not only for its strategic location at Baloi / Penuin Area but also its well maintained rooms and the reasonable price.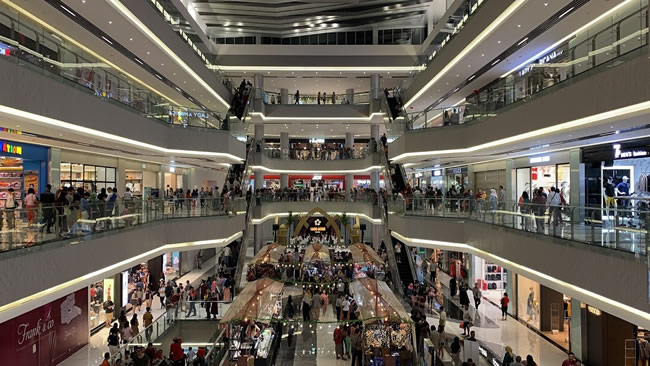 (Grand Batam Mall Batam)





How to get around Batam from this hotel? Ride sharing transportations like Gojek & Grab are not allowed to pick up guests around this area hence Taxi is an option or you may also opt for renting hotel shuttle.

Book your stay at Aston Inn Gideon Hotel Batam now for only S$49.
4. Batam City Hotel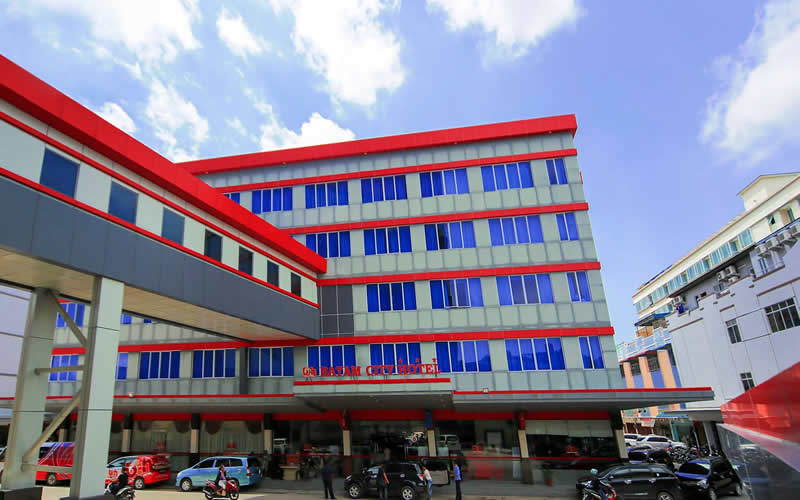 (Batam City Hotel)
Looking for a clean, and surrounded by shopping malls, shops, eateries, and massage centers hotel, but only have limited budget? The answer is Batam City Hotel. As the name applied, this 3-star hotel is located in the Batam city center at Penuin area with 2 top shopping centers, BCS Mall & Grand Batam Mall within walking distance.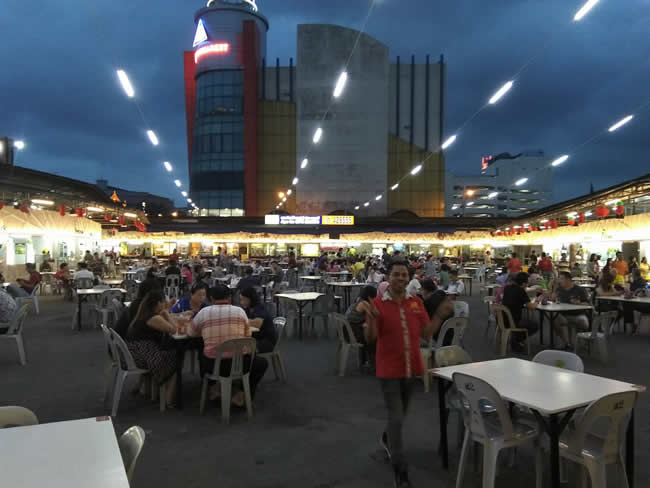 (A2 Foodcourt Penuin Batam)





Batam City hotel provides wide range of facilities and great service quality which will make you feel at home. Some of the facilities are Fitness center, Car rental, Massage service, Swimming Pool and more. The hotel policy for check in is at 13:00, check out at 12:00 Noon and smoking is not allowed in this hotel.

Get your discounted Batam City Hotel packages with us at S$45/pax.
5. Zest Hotel Harbour Bay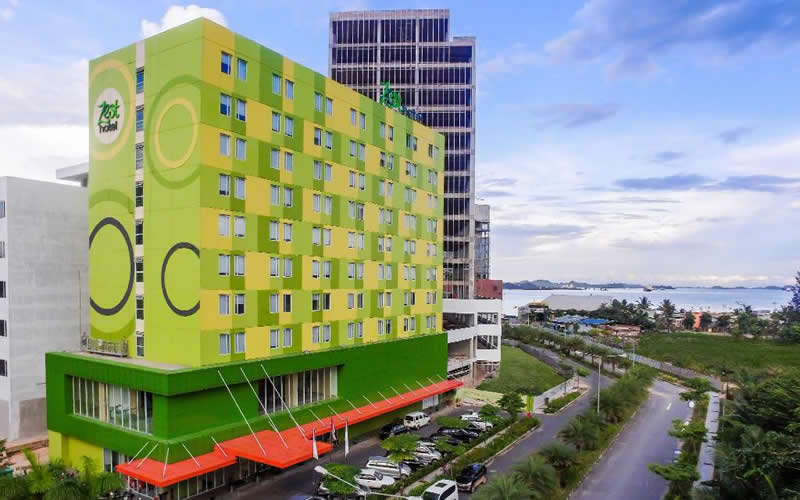 (Zest Hotel Harbour Bay)
Charming style and cozy comfort, Zest Hotel Harbour Bay is located 5 minutes stroll from Harbour Bay Ferry Terminal with approximately 40 minutes ferry ride from HarbourFront Ferry Terminal Singapore.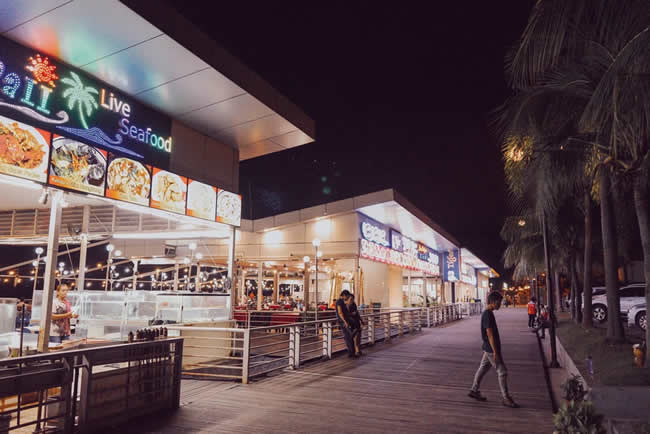 (Seafood street by the sea near Harbour Bay Ferry Terminal)





Situated at same complex with shopping centers like Bay Front and Harbour Bay Mall, making it convenient for travellers who are looking for a cool, comfort, convenience hotel with affordable price in Batam. For seafood lovers, this is the right hotel for you to check in as there are so many seafood restaurants nearby with yummy taste and yet reasonable price. One of the famous seafood restaurant is Wey Wey Seafood.

Grab The Best Deal of Zest Hotel Harbour Bay packages here from S$40.