Singapore is a busy and rapid city, staying in such a city require you to adjust with its pace. It can be stressful and tiring sometimes. After long working hours, anyone will get sore muscle, piling stress, aching body and fatigue. A massage or spa treatment is the perfect way to refresh and rejuvenate.

Massage and spa treatment may be costly in Singapore, you can turn to nearby Batam Island which is just less than 1 hour ferry ride away. There are many massage and spa centers in Batam offering high quality treatment with the price that will not burn a hole through your pocket. Now, I will introduce you to 5 most recommended spa centers in Batam.
1. KALEA SPA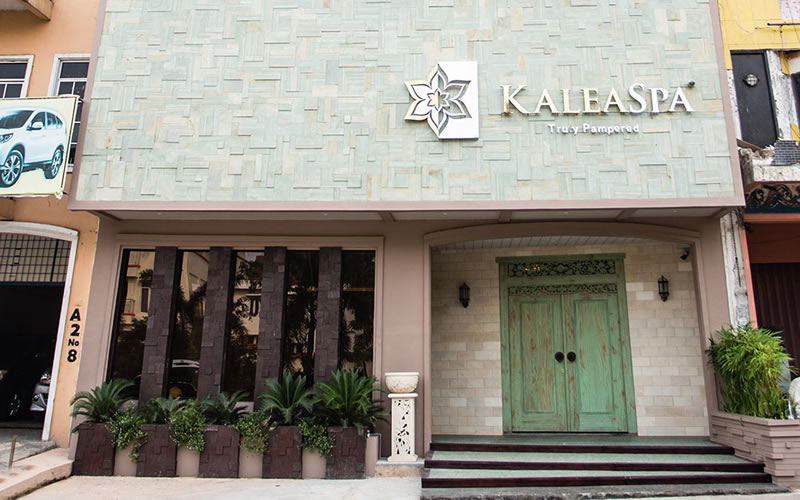 Kalea Spa is quite new in Batam, located in the Batam Center Area, decorated with Balinese atmosphere. The spa center strives to best deliver their signature Balinese Massages. They aim to bring you a memorable spa journey that allow your body and mind to rejuvenate.

Kalea Spa embraces the concept of traditional and modern healing techniques with natural ingredients and highly skilled therapist. Bringing you a deep relaxation to heal from all stress and tiredness. All ingredients used by Kalea Spa are natural and organic herbs that bring benefit to your health, skin and ultimate wellbeing.

They literally have treatment to pamper you from head to toe. Spa treatments are not the only service they offer, body, head, hand and foot massage are also available. To maintain your beauty there is facial, hair and nail treatment you can enjoy. All services with thoughtful arrangement from all the staffs are in a reasonable rate, starting from S$ 15.
2. Spa Central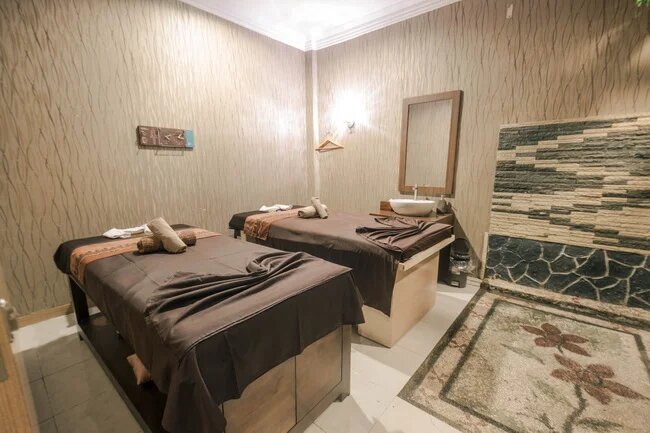 Founded on 2009, Spa Central is one of the boutique day spas in Batam. They promise an affordable but premium relaxing service. The spa venue was designed with warm and cozy atmosphere that will surely soothe you the moment you step in. Their sincere service has captured the heart of spa lovers who become their weekly and yearly regulars.

The treatments provided in Spa Central are half or full day spa, massage, reflexology, body care, facial, hair and nail care as well as waxing. You can design your own preferred treatment as well. They also use high quality natural products which are harmless and bring benefit for your skin and body.

There are 2 properties of Spa Central respectively located at Batam Center Sukajadi and Nagoya Area offering award winning spa treatment. You can pamper yourself with a massage starting from S$20. For family traveling with kids, Spa Central prepared a Kids Club where your kids can spend their time while you are having spa or massage.
3. Eska Wellness Spa, Massage & Salon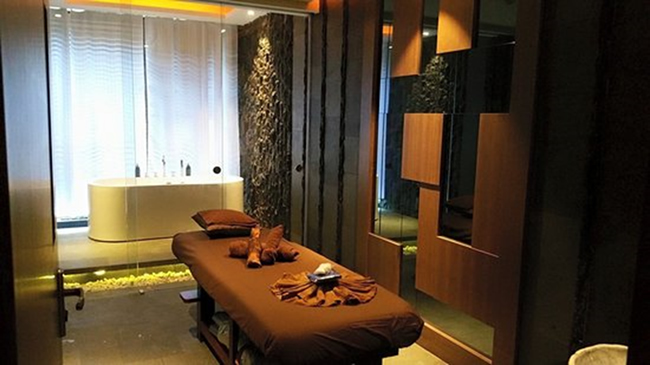 After spending several hours shopping at Nagoya Hill Mall, having a massage or spa will be a great to relax your muscle after so many walking in the mall. There are many spa center scattered in the shopping district and it might not be easy to choose one, at this time you can consider Eska Wellness Massage, Spa and Hair Salon.

Eska group has been a favorite spa in Batam for the past few years and has developed to have several outlets around Batam. Their service range from choices of spa treatment, massage, skin, body, hair and nail care. Providing you a place to unwind and get rid of all those piling fatigue with the help of their well trained therapist.

You can get one of their incredible treatments to pamper yourself starting from just S$15.
4. First Choice Spa, Massage and Reflexology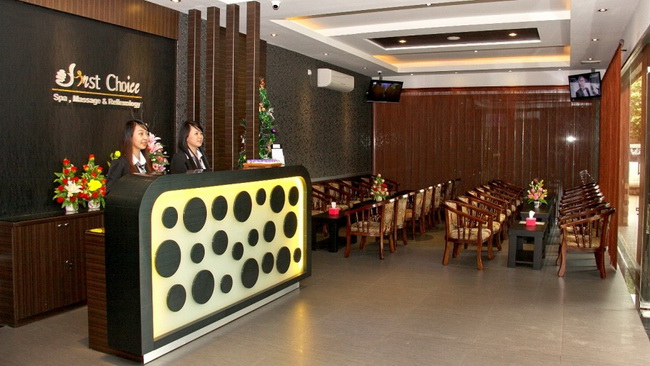 First Choice Spa is the ideal place to get your spa in the heart of Batam City. This spa center is located in the Baloi Area, within walking distance to BCS Mall, A2 Food Court and Gideon Hotel. They offer variety of massage, spa and reflexology treatment to let you enjoy and relax.

The spa center provides a comfortable atmosphere to calm your mind. Their skillful masseurs and variety of treatment will make sure you have an exceptional experience. You can opt one of their ready designed treatment or create your own 'a la carte' treatment to your needs.

First Choice Spa is perfect for traveler who wanted to pamper themselves after a long day shopping. They strategically located in the shopping district where many shops and eateries are available, a great one stop destination for anything you could possibly want for your trip. You can get a 2 hours spa treatment here starting from only S$40 per person.
5. GO! Massage Batam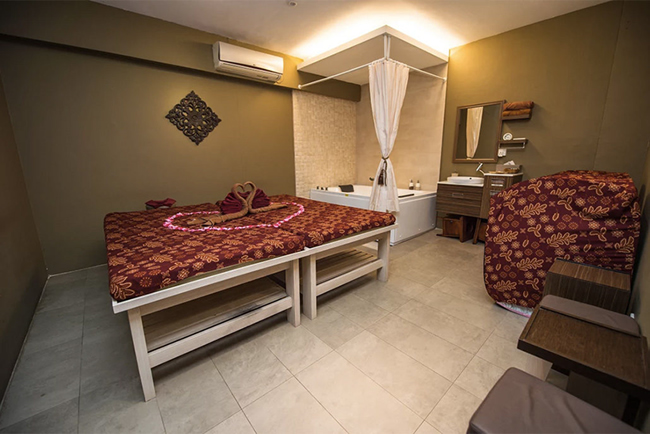 Another popular massage and spa center in Nagoya Area is Go Massage. Go Massage is where you go for a premium massage service. They offer Indonesian traditional Massage and Thai Massage as well as combination of both with aromatherapy treatments and reflexology.

Go Massage aim to pamper their guest in their beautiful and relaxing atmosphere. They embrace the concept of modern day wellness focusing with their well trained masseuses and high quality products. You can enjoy the serenity while having your sole muscle being treated with skillful massage. By the end of the treatment find your body and mind rejuvenated.

Go Massage offer incredible premium massage service with price that will not burn a hole through your pocket. You can enjoy a treatment with them with only S$20.