First Choice Spa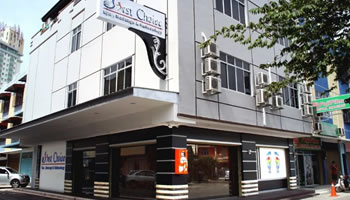 First Choice Spa Batam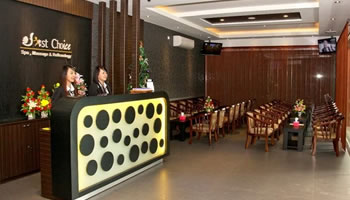 First Choice Spa Batam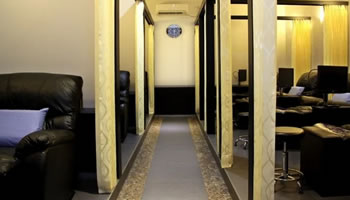 First Choice Spa Batam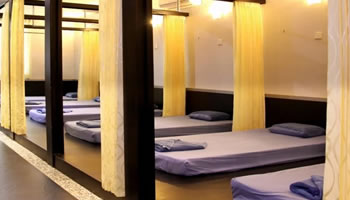 First Choice Spa Batam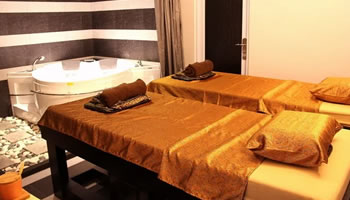 First Choice Spa Batam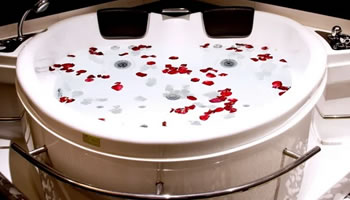 First Choice Spa Batam
First Choice Spa Batam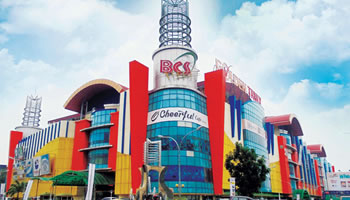 Nearby : BCS Mall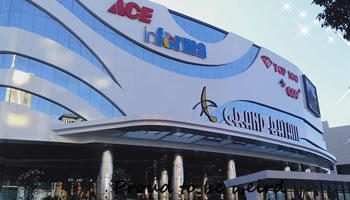 Nearby : Grand Batam Mall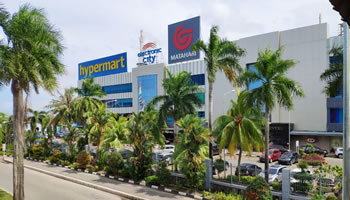 Mega Mall Batam
Refreshing Massage Package (120 Minutes)
Begin with 90 minutes of choice of Aromatherapy or Stone Massage or Thai massage and followed by 30minutes of Body Scrub or ear candling or Ratus (Woman only) or shoulder & back Massage)
S$ 83.00
Revitalizing Massage Package (150 Minutes)
Begin with 60minutes of Foot Reflexology and followed by 60minutes of choice of Aromatherapy or Stone Massage by 30minutes of Body Scrub or ear candling or Ratus (Woman only) or shoulder & back Massage.
S$ 93.00
Tropical Escapade Spa (120 Minutes)
Begin with 5 Minutes Aromatic rose petals foot bath and scrub, 60 minutes Relaxing Aromatic Full Body Massage, 30 Minutes Full Body Scrub, 10 Minutes Steam & Sauna and 15 Minutes Milk Bath with rose petals in Jacuzzi Pool & Shower
S$ 104.00
Blissful Day Spa (150 Minutes)
Begin with 5 Minutes Aromatic rose petals foot bath and scrub, 60 minutes Relaxing Aromatic Full Body Massage, 30 Minutes Full Body Scrub, 30 Minutes Body Mask or Ear Candling, 10 Minutes Steam & Sauna and 15 Minutes Milk Bath with rose petals in Jacuzzi Pool & Shower
S$ 106.00
Floral Delights Spa (150 Minutes)
Begin with 5 Minutes Aromatic rose petals foot bath and scrub, 60 minutes Relaxing Aromatic Full Body Massage, 30 Minutes Full Body Scrub, 30 Minutes Ratus or Ear Candling, 10 Minutes Steam & Sauna and 15 Minutes Milk Bath with rose petals in Jacuzzi Pool & Shower
S$ 106.00
Summer Blossom Spa (180 Minutes)
Begin with 10 Minutes Refreshing Citrus foot bath and scrub, 60 minutes Hot Stone Massage, 30 Minutes Full Body Scrub, 30 Minutes Body Mask & Wrap, 20 Minutes Refreshing Citrus Bath with rose petals in Jacuzzi Pool and 20 Minutes Shoulder & Back Massage.
S$ 117.00
Autumn Indulgence Spa (180 Minutes)
Begin with 10 Minutes Herbal Foot Soak, 60 Minutes Slimming Body Massage, 30 Minutes Full Body Scrub, 30 Minutes Body Mask & Wrap, 20 Minutes Shoulders & Back Massage and 20 Minutes Herbal bath in Jacuzzi Pool and Shower
S$ 122.00

OR

A prestigious spa centre offering life enhancing treatments including massages, reflexology, spa treatments. We are committed to creating an exceptional experience for each guest. Come now and experience a complete head to toe pampering with us.
2 Way Ferry Transfer HarbourFront Singapore - Batam Centre - HarbourFront Singapore with seaport tax
2 Way Land transfer Pier - Spa - Pier
Choices of Spa Treatment above
Singapore PDF, Fuel Surcharge S$21/pax and Batam Terminal Fee of Rp 65,000/pax
Batam Guide & Driver Tipping of S$2/pax/day
Personal Insurance, Room Service, Optional Tours, Porterage Fee, Visa Fee, and all expense of purely personal nature.
Office:
Lima Benua Tour
Jln. Makalam No. 28 Kel. Sungai Asam,
Kec. Pasar Jambi. Indonesia
Tel: 0852 6633 6952 / 0853 6872 6088
Email : welcome2batam@gmail.com


Other Menu